If you need a powerful air cooler that combines portability with high output for cooling large areas economically, the Honeywell CL30XC reviewed here is the machine you want.

Being an evaporative cooler, this unit uses as little as 80% less energy than an air conditioner to do its job of keeping you and your family nice and cool this summer!

Before you read any further, I want to say again that this is not an AC, but an evaporative air cooler. It does not use a refrigeration process to produce cold air so there is no power hungry compressor (which is why it is so cheap to run) but it will not perform well in very humid areas (typically over 60% humidity).

If, however you live in a hot dry climate such as that "enjoyed" here in Colorado, an evaporative, or swamp cooler as they're better known is just the perfect way to stay comfortable without the expense of AC. So let's look at this model from Honeywell in some depth so you can see exactly what you'll be getting if you decide you're going to buy one for yourself.
The Honeywell CL30XC Review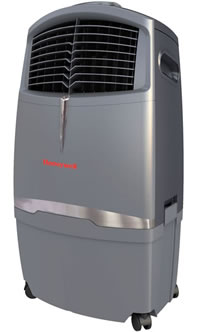 The first thing you're going to like when you open the box is this unit is fully assembled and ready to run. You literally just add water, plug it in and turn it on!

It is a really powerful machine that is capable of cooling a space of up to 320 square feet thanks to its high output 525 CFM (cubic feet per minute) air flow rating. In the right situation (dry heat) it can drop the temperature in a room by 20 degrees or more, which equates to reducing an uncomfortable 90 degree sweatbox to around 70 degrees of cool comfort!

Images reproduced courtesy of amazon.com

There are loads of great features that make this model stand out above the rest and make it a must-have appliance. Here are some interesting specs for you:
High output air flow 525 CFM cools up to 320 sq ft
Four running speeds high, medium, low, sleep
Rigid honeycomb media for effective cooling
Oscillating louvers for wide air distribution
Economical low power consumption 252 watts on low setting
Large 7.9 gall water reservoir for long running
Convenient top loading ice compartment
Eight hour timer with auto shut off
Easy use LED control panel and remote control
Highly portable on heavy-duty wheels with side handles
No vent needed
So it sounds great on paper, but how does it really perform in the real world?
How Well Does the CL30XC Work?
You'll have to forgive me if I keep repeating this, but for this unit to give its best it has to be used in a relatively dry climate. Humidity levels here are generally below 20% and often almost zero, so this is the perfect place for one of these machines.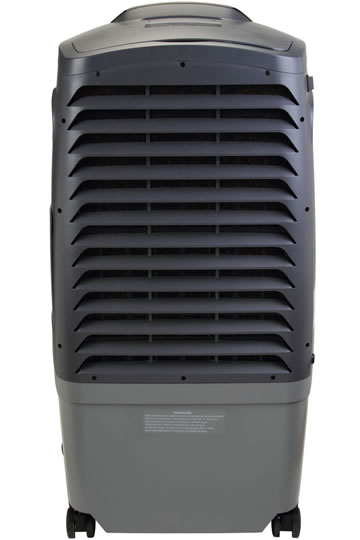 In a real life situation, in my 240 sq ft office that will get up to 95 degrees without any cooling, this unit quickly drops the temperature to 76 degrees and keeps it there all day. That makes for very comfortable working conditions with the added bonus that it humidifies the air while it cools it.

I also use them at home with amazing results, keeping the rooms cool enough to be comfortable (around 76-78 degrees) without the power sapping hunger of the old AC. The air gets nicely humidified too, but on that note here's a timely word of warning:

When you use any swamp cooler indoors, it's important that you allow for some cross ventilation to keep it running at its optimum performance. I crack open a window and a door at either ends of the room so the excess humidity can escape to the outside.

Why would I do that? Easy!

The appliance works best in dry air, but by its very nature, it puts moisture (humidity) into the air as it cools. In a tightly closed room, the level of humidity will keep rising until saturation point is reached (100% humidity) but long before that happens, the cooler will stop cooling the air.

That happens because the air must be dry to accept the cooling nature of evaporated moisture. Once there is as much moisture in the air as is being pumped into it, the cooling nature of evaporation becomes greatly reduced until it reaches an equilibrium and stops working.

So to avoid that happening, create some airflow with air from outside the building so the excess moisture has someplace to go. Don't worry about some hot air getting in, because the cooler will deal with it and the room will not heat up. Just a heads up there!
Why Not Just Run Air Conditioning?
Now you are probably wondering why I don't just run an AC "like everyone else" because everyone knows that AC will drop the temperature fast in any climate. Sure it will bring it down from over 100 degrees to below 60 if you really wanted it to.

But who wants to sit there freezing when the sun is blazing outside? And more to the point, who can afford to run an AC with today's high energy costs?

Sure, a business can usually absorb the energy costs of keeping its offices and workshops cool with AC. But when there is the option to reduce that cost by over 75% you can bet I for one will take it!

When you experience really dry heat for prolonged periods, it does your lungs no good at all. We need some moisture around us to feel comfortable too. Air conditioning strips what little moisture there is in the air right out of it making it even drier and unhealthier.
Energy Hog AC
Before I knew about evaporative coolers, I was using AC plus a humidifier to make the place more comfortable. That extra load added to the energy costs considerably and made the place feel like a chemical factory!

Another problem with this setup was every time I stepped out of the office into the heat of the sun and then back in again, I felt really uncomfortable. I guess I knew it wasn't good to expose myself to large variances of temperature and climate.

So in came the swamp coolers and I have to admit I feel healthier and definitely more comfortable in the working environment. I liked them so much I bought them for the home as well and abandoned air conditioning altogether.
Where Can This Model Be Used?
This great cooling machine is great for providing an office or workplace with a comfortable climate that is conducive to greater productivity. That's because when people feel comfortable they can simply get more work done!

But there are plenty of places other than the workplace that this machine is perfect for, such as in the home. It makes it so much more homely and comfortable than the AC ever did and while it can't make the place feel like the inside of a walk-in freezer, it keeps it just cool enough to be comfortable.
Using the CL30XC Outdoors
Hey, why confine the power of this appliance to the inside of a building? When you're out on the patio or porch enjoying the fresh air, the heat of summer can get too much after a short while, even when you're under the shade of a tree or a canopy.

The solution is to get out an extension cord and bring the swamp cooler out there with you. What can be better than to have a continuously blowing stream of nicely chilled breeze when all around you are wilting in the heat!

The great thing is about outdoor use is that you don't need to confine this machine to the patio. You can have it running under a gazebo or other shady spot to keep your guests or family members cool while they relax or mill about in the shade.

You can put one in a summer house for the kids to play in comfort or place it by the pool side to provide a chilly blast of air for sun worshippers lying on sun beds. It will keep your greenhouse or garden shed nice and cool too which means you don't have any excuse for not getting your hands dirty tending your plants!
Do You Want to Buy a Honeywell CL30XC?
Note: As an Amazon Associate I earn from qualifying purchases.

If you've read enough and are keep to buy one (or more) of these machines online, I can recommend you check out Amazon for probably the best service out there as well as some of the lowest price points I have personally come across.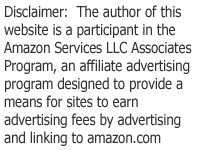 That is especially so when you factor in the free shipping deal and fast delivery times.

Just to make it easy for you, I've provided a handy direct link to the page on the Amazon website where you can read customer reviews, get all the specs and latest pricing for a great deal.

Click the image to the left or the link below it and discover why this evaporative cooler is one of the best medium sized models on the market today!


See it in Action
Of course, if you want a visual explanation of how this amazing model works, you might want to take a look at the official video by Honeywell below: